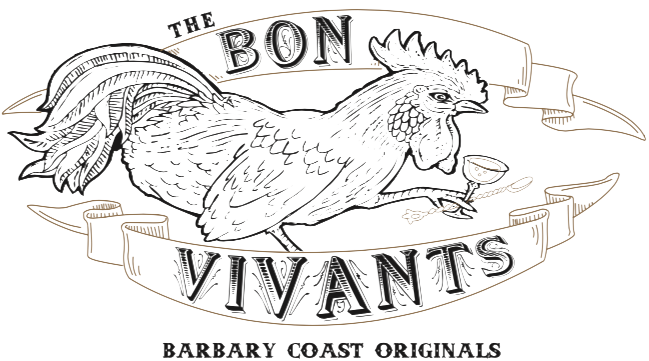 Brand Positioning & Strategy
Trade Marketing Program Development & Advocacy
Marketing Program Consulting
Founded in 2009 by Josh Harris, The Bon Vivants has become an internationally-recognized spirits marketing and trade advocacy agency. The Bon Vivants has created several trade advocacy programs for brands both large and small with goals that range from brand launch to brand revitalization. The Bon Vivants typically engage with quality brands built on strong production stories and directed towards the most influential members of the cocktail beverage trade. In addition to The Bon Vivants' primary engine of brand ambassador-driven trade advocacy programs, the agency has created and produced several initiatives including national competitions, high-quality POS and creative brand collateral, uniquely tailored launch events. Several of The Bon Vivants' clients have been finalists for Tales of the Cocktail's prestigious Best New Product award during the times of their agency relationships
The Bon Vivants was founded in 2009. In the early years of the company, The Bon Vivants offered a multitude of hospitality consulting, cocktail and event services before settling into its primary emphasis as an agency that engages with spirits brands to create and manage trade advocacy marketing and brand ambassador programs, as well as trade campaign creation, large scale cocktail events production including ideation, back of house coordination, and logistics.
The company currently contracts and employs many Bon Vivants Attachés in cities large and small across America, both in full-time and part-time capacities. The Bon Vivants has become one of the most highly regarded trade-focused agencies for launching and building brand awareness.
In order for a spirit brand to build brand equity, it is necessary to bring it to life via real people leveraging real relationships. Those indivduals, employed by the Bon Vivants, are respected members of their cocktail markets, credible educators, and are able to engage our advocacy model in a way that contributes to the growth of brand's equity while maintaining a connection to commercial objectives. The Bon Vivants agency team and ambassadors have proven the value of credible peer-to-peer trade advocacy.
A Selection of Clients Past & Present
Google
Ken Fulk
Altamar Brands
US Cranberries
Remy Martin
SFAI
Rutte Gins and Genever
Royal Dutch Distillers
Mandarin Napoleon
Serralles USA
Don Q Rum
Pinterest
Tequila Ocho
Foursquare Rum
Kubler Absinthe
Torres 15
Williams Sonoma
Woodford Reserve
Gentleman Jack
Pacific Wine and Spirits
Ropes and Gray
Theobald & Oppenheimer
Liquor.com
Pierde Almas Mezcal
Hartmann Studios
Headlands Center for Arts
Jardesca
MKTG
Diageo
Don Julio
Heaven Hill Brands
Singleton
Singani 63
Encanto Pisco
Summit Series
11th year of philanthropic events! We've hosted parties for charity in San Francisco, Los Angeles, Portland, Miami, and New Orleans to raise money for local KIPP chapters, charter schools and youth development programs. To date, we've raised $639,854.38 and contributed 10,562 man hours.
Join Us
The Bon Vivants Scholarship
Bon Vivants Hospitality is committed to funding this scholarship with a minimum of $150,000 over the next five years to fully support the ScholarMatch services for five students, one added each year, for the entirety of their college experience. The funds are used for costs and items beyond tuition fees, which can be an impediment to low-income students, even with tuition assistance. These costs may include housing deposits, textbooks, personal or family emergencies, and activity fees.
Learn More